Thu 10:00 AM - 9:00 PM
Fri 10:00 AM - 9:00 PM
Sat 10:00 AM - 9:00 PM
Sun 11:00 AM - 7:00 PM
Mon 10:00 AM - 9:00 PM
Tue 10:00 AM - 9:00 PM
Wed 10:00 AM - 9:00 PM
Thu 10:00 AM - 9:00 PM
Fri 10:00 AM - 9:00 PM
Sat 10:00 AM - 9:00 PM
Sun 11:00 AM - 7:00 PM
Mon 10:00 AM - 9:00 PM
Tue 10:00 AM - 9:00 PM
Wed 10:00 AM - 9:00 PM
no levi.com or Levi's retail store returns accepted
More stores near Las Vegas

no levi.com or Levi's retail store returns accepted

no levi.com or Levi's retail store returns accepted

no levi.com or Levi's retail store returns accepted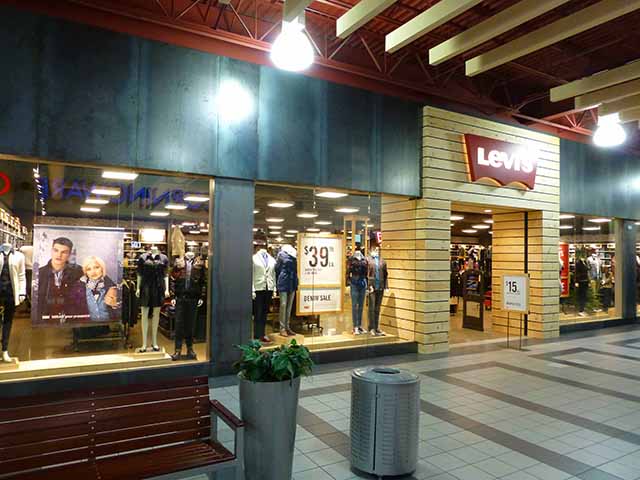 no levi.com or Levi's retail store returns accepted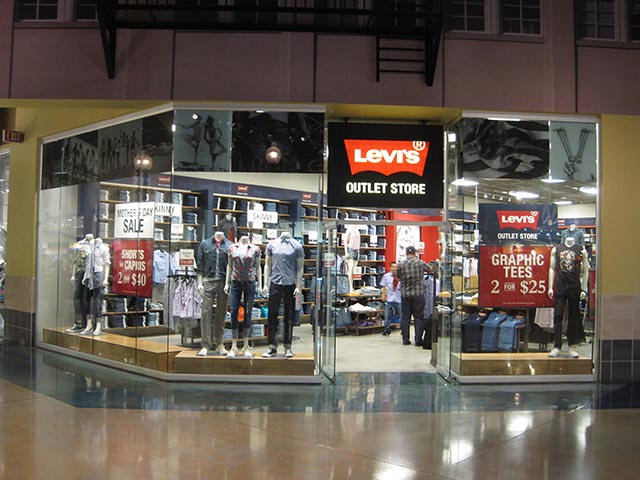 no levi.com or Levi's retail store returns accepted

no levi.com or Levi's retail store returns accepted

no levi.com or Levi's retail store returns accepted
Levi's® Store Denim & Jeans Store at Fashion Show
Just off the Las Vegas Fairway sits a Levi's® Store Fashion Show shop that carries a huge assortment of great clothing items to enhance your wardrobe. Located near the intersection of South Las Vegas Boulevard and Fashion Show Drive, our denim store is here to supply both locals and visitors with jeans to fit every style and preference.
Authentic Designs for Every Lifestyle
Whether you're looking for a cute denim dress for date night or the perfect pair of pants for an outdoor adventure, our jean store has great items to showcase your personal style. You can choose from any of the jean styles below to upgrade your wardrobe:
514™ Straight Fit
501® Original Fit
505™ Regular Fit
502™ Taper
511™ Slim Fit
541™ Athletic Fit
511® Slim Fit
In addition to these jean styles, our store also carries t-shirts, joggers, shorts and jackets. With items that fit all body types and match every lifestyle, we guarantee that you can find the perfect piece of clothing.
Rich Heritage and Easy Style
Levi's® has been around for more than 150 years, so you know our brand is designed to last. Ever since Levi Strauss and Jacob Davis patented denim pants that were reinforced with copper rivets, jeans have become a staple in every wardrobe. These pants, first popular among workers who performed hard labor, have now become a chic staple in every household.
Visit Our Denim Store Today!
Whether your wardrobe needs a complete overhaul, or you just need a new pair of jeans to top it off, you can find the items you want at Levi's®. Our jean store is located near Spring Mountain Road, so visit us today to browse our inventory and discover the variety of great items we carry. If you'd like to speak with an associate to get directions or ask questions about the styles we stock, call our store at 702-731-1866.