Thu 9:00 AM - 9:00 PM
Fri 9:00 AM - 9:00 PM
Sat 9:00 AM - 9:00 PM
Sun 9:00 AM - 8:00 PM
Mon 9:00 AM - 9:00 PM
Tue 9:00 AM - 9:00 PM
Wed 9:00 AM - 9:00 PM
Thu 9:00 AM - 9:00 PM
Fri 9:00 AM - 9:00 PM
Sat 9:00 AM - 9:00 PM
Sun 9:00 AM - 8:00 PM
Mon 9:00 AM - 9:00 PM
Tue 9:00 AM - 9:00 PM
Wed 9:00 AM - 9:00 PM
no levi.com or Levi's retail store returns accepted
More stores near Las Vegas

no levi.com or Levi's retail store returns accepted

no levi.com or Levi's retail store returns accepted

no levi.com or Levi's retail store returns accepted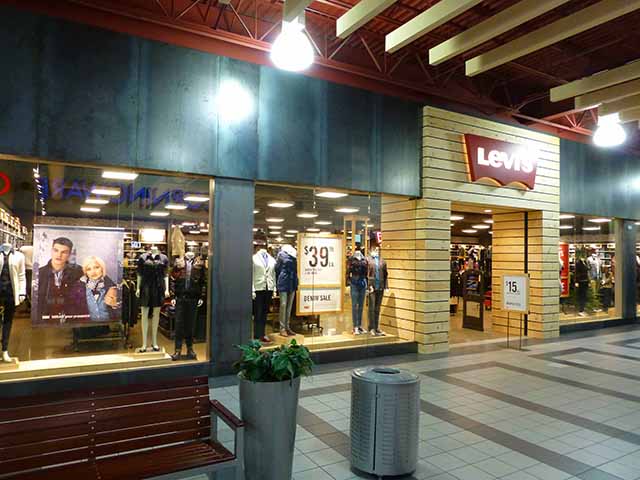 no levi.com or Levi's retail store returns accepted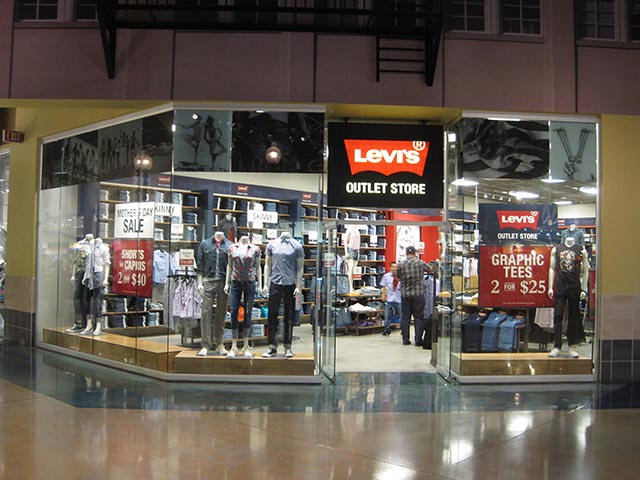 no levi.com or Levi's retail store returns accepted

no levi.com or Levi's retail store returns accepted

no levi.com or Levi's retail store returns accepted
Levi's® Outlet Denim & Jeans Store at NV (North) Las Vegas Prem Outlets North
Whether you're heading to the Strip for a night of gaming or world-class entertainment, or enjoying family pursuits in North Las Vegas, you want comfortable clothing that lets you be you. Denim that dresses up or down, in styles to take you from casinos to cookouts are always in stock at Levi's® Outlet Marketplace Denim and Jeans Store, part of Las Vegas Premium Outlets-North.
Comfort and Style in Complete Outfits
Comfort and style go together in our famous denim, perfect for a golf outing at Desert Pines, date night, or just kicking back in your backyard. Our jean store offers a variety of Levi's® styles for men and women, boys and girls in the fits you love, including:
Skinny
Super skinny
Slim
Straight
Relaxed
Bootcut
Boyfriend
Crop
Along with your favorite Levi's®, we also carry a range of clothing to complete your outfit. Women and girls can choose western dresses and deconstructed skirts, blouses and rompers, while men and boys can add comfy tees, sweatshirts, hoodies and more. Our jean store also carries a selection of outerwear for everyone, including lined and unlined trucker jackets.
Built Tough, Then and Now
Originally made to stand up to tough work, today's Levi's® still do. From farm and ranch work to jobs in construction, manufacturing, service industries and more, today's jeans are just as tough and durable as they were originally made to be in 1873. Everybody has at least one pair of Levi's® they refuse to part with; not only do they hold their shape wash after wash, but they also get more comfortable every time they're worn.
Visit Our Vegas North Outlet Store Today
Our denim store is perfectly positioned for casino visitors and residents alike. We are just off of I-15, at the crossroads of West Bonneville Avenue and South Grand Central Parkway and across from the Clark County Government Center. For inventory questions and more, contact us at 702-386-3011.