Thu 9:00 AM - 9:00 PM
Fri 9:00 AM - 9:00 PM
Sat 9:00 AM - 9:00 PM
Sun 9:00 AM - 8:00 PM
Mon 9:00 AM - 9:00 PM
Tue 9:00 AM - 9:00 PM
Wed 9:00 AM - 9:00 PM
Thu 9:00 AM - 9:00 PM
Fri 9:00 AM - 9:00 PM
Sat 9:00 AM - 9:00 PM
Sun 9:00 AM - 8:00 PM
Mon 9:00 AM - 9:00 PM
Tue 9:00 AM - 9:00 PM
Wed 9:00 AM - 9:00 PM
This Store Carries
Women's Plus Collection
Boys Collection
no levi.com or Levi's retail store returns accepted
More stores near Las Vegas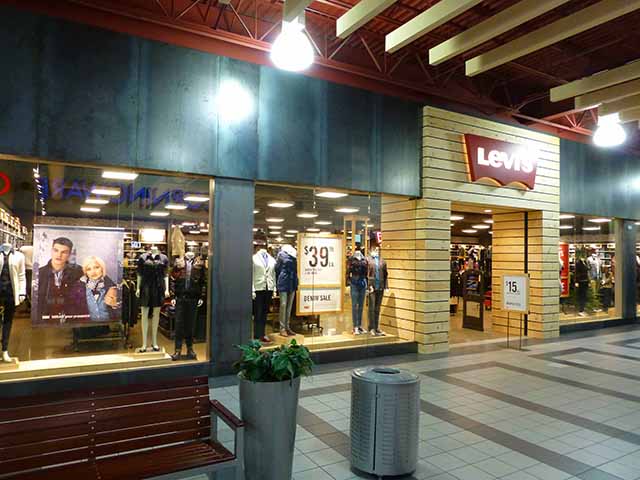 no levi.com or Levi's retail store returns accepted

no levi.com or Levi's retail store returns accepted

no levi.com or Levi's retail store returns accepted

no levi.com or Levi's retail store returns accepted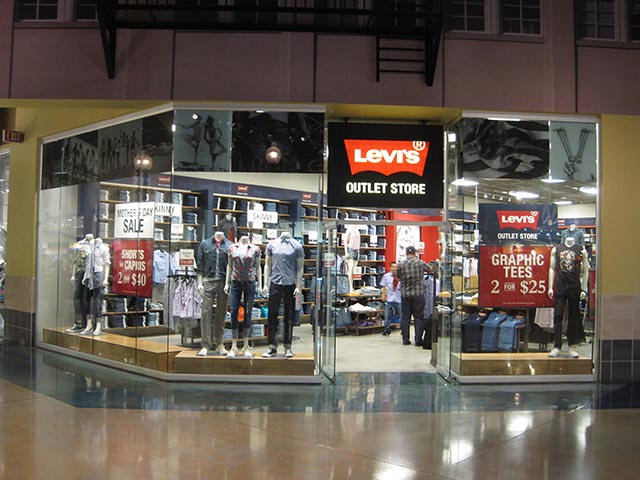 no levi.com or Levi's retail store returns accepted

no levi.com or Levi's retail store returns accepted

no levi.com or Levi's retail store returns accepted
Levi's® Outlet Denim & Jeans Store at NV (South) Las Vegas Prem Outlets South
Not far from the Las Vegas strip, you'll find a place that visitors and residents alike frequent for the ultimate in casual comfort, Levi's® Outlet Marketplace Denim & Jeans Store at Las Vegas Premium Outlets–South. We are at the intersection of Las Vegas Boulevard South and East Warm Springs Road, with entrances from either road.
Jeans, Jackets and More
Comfort and fit are essential in the clothes you work and play in and our jean store offers denim that gives you both. Along with our Women's Plus and Boys Collections, you can find classic and trendy looks in a variety of clothing, including:
Jeans
Jackets
Hoodies
Tees
Blouses
Shorts
Sweatshirts
For Levi's® that you can dress up or down, visit our outlet store. You'll find denim to take you from backyard barbecues and afternoons at the park to a night on the town at Caesar's Palace, the Tropicana or Mandalay Bay. For colder days, we also offer a line of stylish outerwear.
Clothes for Everyday Life
Our denim store has the clothes you love for everyday life. For a western flair, women and girls can add some kickin' cowgirl boots to our deconstructed skirts, or pair a flannel top with your favorite jeans in fits that range from boyfriend and boot cut to slim, skinny and super skinny. Men and boys love our soft tees; choose plain or graphic styles, along with chambray or flannel shirts to go with stretch, skinny and original fit denim. If you have an active lifestyle, check out our Skateboarding Collection, featuring Levi's® pants, shirts and jackets that are made to move with you.
Visit Our Las Vegas South Outlet Today
Whether you live here or are just visiting, our jean store is easy to find. We are just a block south and east of the I-215/I-15 interchange. For more information about our store or inventory, call 702-361-4622.