Tue 10:00 AM - 9:00 PM
Wed 10:00 AM - 9:00 PM
Thu 10:00 AM - 9:00 PM
Fri 10:00 AM - 9:00 PM
Sat 9:00 AM - 9:00 PM
Sun 10:00 AM - 8:00 PM
Mon 9:00 AM - 9:00 PM
Tue 10:00 AM - 9:00 PM
Wed 10:00 AM - 9:00 PM
Thu 10:00 AM - 9:00 PM
Fri 10:00 AM - 9:00 PM
Sat 9:00 AM - 9:00 PM
Sun 10:00 AM - 8:00 PM
Mon 9:00 AM - 9:00 PM
no levi.com or Levi's retail store returns accepted
More stores near Castle Rock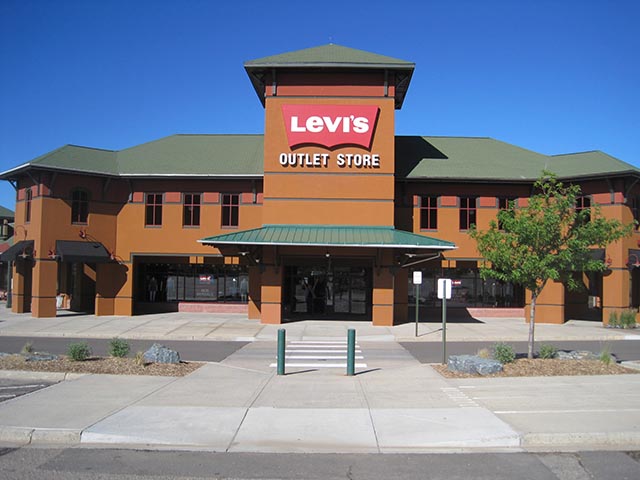 no levi.com or Levi's retail store returns accepted

no levi.com or Levi's retail store returns accepted

no levi.com or Levi's retail store returns accepted

no levi.com or Levi's retail store returns accepted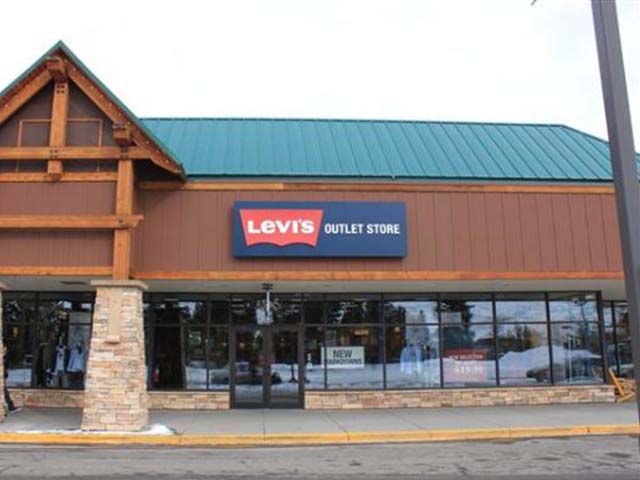 no levi.com or Levi's retail store returns accepted

no levi.com or Levi's retail store returns accepted
Levi's® Outlet Denim & Jeans Store at Castle Rock
Scenic Castle Rock is where you'll find all the denim you need to enjoy Colorado life, whether that's hiking the great outdoors, enjoying a night out with friends, or relaxing at home with family. Levi's® Outlet Marketplace Denim & Jeans Store is part of the Denver-area shopping destination, Outlets at Castle Rock, where you'll find tough and trendy jeans, stylish jackets and a variety of additional apparel.
Denim for the Outdoors
Our outlet store is the best place for denim and more that will stand up to the outdoor activities that abound in the Centennial State. Jeans are available in a range of styles and sizes for men and women, girls and boys, from skinny and slim fits to boyfriend, straight and crop cuts and more. Pair shorts with hiking boots for an afternoon hike, or bootcut Levi's® with a flannel top for comfort around a campfire. If your outdoor interests run more to urban pursuits, we also have a Skateboarding Collection that features durable, comfortable Levi's® and tees, hoodies, sweatshirts and more.
Find Jeans for All Occasions
Meeting a friend for breakfast? Giving visitors a tour of the town? Crops are stylish, appealing and just right for casual mornings and afternoons. Hanging out with friends downtown? Dress up a western skirt and boots with a cute and comfy blouse or sweater for an evening out. We have an excellent assortment of Levi's® in multiple styles and washes to give you the right look for any occasion. Our jean store also carries selections from our men's Big and Tall Collection.
Visit Levi's® Outlet Store Today
Along with the broadest selection of Levi's®, our denim store is stocked with trucker jackets, hoodies, tees and more so that you're comfortable—and stylish—whatever the weather. You'll find us off I-25 and the Meadows Parkway exit, at the crossroads of Factory Shops Boulevard and New Memphis Court. For more information, contact us at 303-688-6678.