Tue 9:00 AM - 9:00 PM
Wed 9:00 AM - 9:00 PM
Thu 9:00 AM - 9:00 PM
Fri 9:00 AM - 9:00 PM
Sat 9:00 AM - 9:00 PM
Sun 10:00 AM - 7:00 PM
Mon 9:00 AM - 9:00 PM
Tue 9:00 AM - 9:00 PM
Wed 9:00 AM - 9:00 PM
Thu 9:00 AM - 9:00 PM
Fri 9:00 AM - 9:00 PM
Sat 9:00 AM - 9:00 PM
Sun 10:00 AM - 7:00 PM
Mon 9:00 AM - 9:00 PM
no levi.com or Levi's retail store returns accepted
More stores near Lakewood

no levi.com or Levi's retail store returns accepted

no levi.com or Levi's retail store returns accepted

no levi.com or Levi's retail store returns accepted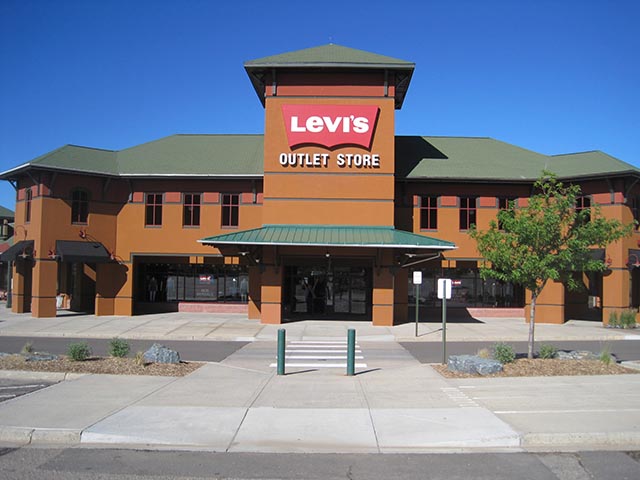 no levi.com or Levi's retail store returns accepted

no levi.com or Levi's retail store returns accepted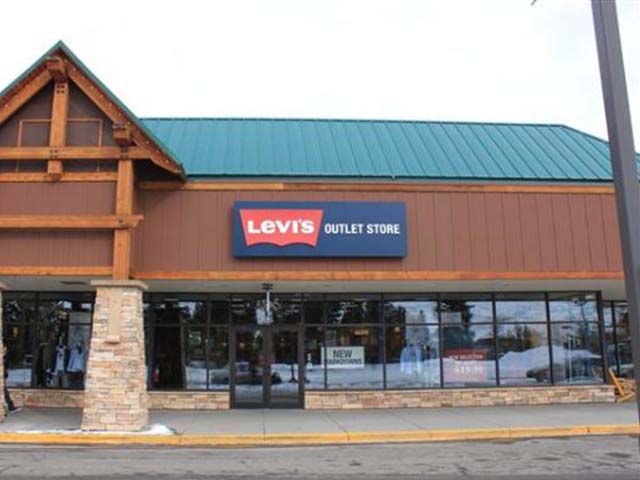 no levi.com or Levi's retail store returns accepted
Levi's® Outlet Denim & Jeans Store at Colorado Mills
You'll find our Levi's® Outlet at Colorado Mills in the Rocky Mountain foothills. Whether you're just visiting or are lucky enough to live in the Denver area, make the most of it in comfortable, durable denim. Take your Levi's® jeans along on a hike through North Table Mountain, a trail ride at Matthews/Winters Park, or camping, hunting and fishing at one of the area's many mountain sites.
Styles and Fits to Take You Anywhere
Levi's® jeans are versatile enough to take you from rugged altitudes at the Red Rocks outdoor amphitheater and the nightlife along Denver's chic 16th Street mall, to downtown cultural events. Put any look together with the variety of styles available in our denim store, which include iconic 501® Original Fit Jeans to 720 jeans and more, such as the following:
Slim
Skinny
Straight
Relaxed
Stretch
Boyfriend
Wedgie
Ribcage
Crop
Boot Cut
Men and women can all find their favorites here, plus key accessories to complement any style.
Popular All Over the World
Levi's® jeans have been defining style for decades. Since our beginnings in the late 1800s, our denim has grown in popularity with people from all walks of life due to its unmatched durability and comfort. Today, we're still one of the most popular denim brands out there, with fans in every corner of the world.
Visit Our Levi's® Outlet Today
The best way to enjoy Colorado is in comfortable clothing that doesn't get in the way. Get yours from our jean store in the Colorado Mills outlet shopping mall in Lakewood, located at 14500 W. Colfax. You'll find us east of the crossroads of West Colfax Avenue and I-70, between Colfax and 6th Avenue. We are on the east end of the mall, inside near the food court. For inventory information and more, contact us at 303-278-1354.