Tue 10:00 AM - 9:00 PM
Wed 10:00 AM - 9:00 PM
Thu 10:00 AM - 9:00 PM
Fri 10:00 AM - 6:00 PM
Sat 10:00 AM - 9:00 PM
Sun 10:00 AM - 9:00 PM
Mon 9:00 AM - 10:00 PM
Tue 10:00 AM - 9:00 PM
Wed 10:00 AM - 9:00 PM
Thu 10:00 AM - 9:00 PM
Fri 10:00 AM - 6:00 PM
Sat 10:00 AM - 9:00 PM
Sun 10:00 AM - 9:00 PM
Mon 9:00 AM - 10:00 PM
no levi.com or Levi's retail store returns accepted
More stores near Denver

no levi.com or Levi's retail store returns accepted

no levi.com or Levi's retail store returns accepted

no levi.com or Levi's retail store returns accepted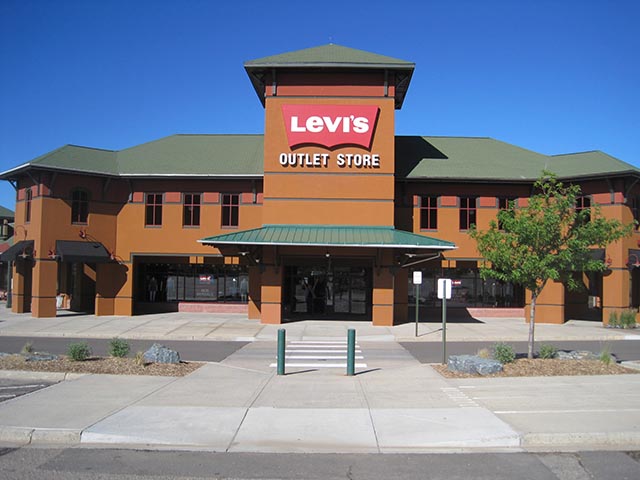 no levi.com or Levi's retail store returns accepted

no levi.com or Levi's retail store returns accepted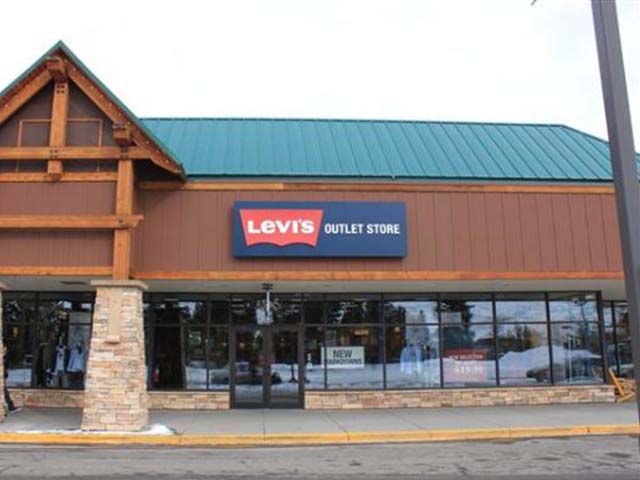 no levi.com or Levi's retail store returns accepted
Levi's® Store Denim & Jeans Store at Cherry Creek
Denim is an ideal choice for Colorado residents who need clothing that's ready for a weekend in the mountains or a casual Friday at the office. You can find the right addition to your closet at the Levi's® store in the Cherry Creek shopping center, located at 3000 East 1st Avenue in Denver. Our store is on the lower level of the mall, not far from the west parking deck entrance.
Classic Styles for Men and Women
You can find a variety of sizes and styles at our Cherry Creek jean store. We carry iconic Levi's® for men, including 501® jeans, 511™ Slim Fit and 512™ Slim Taper options. There are also several available cuts for women:
Customized Fit for Every Body
Do you like a jean that skims your body or hugs your curves? From relaxed to straight leg and super skinny, we have the styles that fit your life and your body. Come in and try on the Original 501® and 512 or check out the cutting-edge technology that blends cotton denim and a slimming panel for a smooth tummy and contoured curves. Our team members can take your measurements and help you find the perfect pair of Levi's®.
High rise
Bootcut
Straight
Skinny
Boyfriend
Stretch
Along with pants, you can find a selection of tops and outerwear at our denim store. We carry Western shirts for both men and women. You could also choose a comfortable crewneck sweater for cool mountain evenings. If you need something warmer, check out our Trucker Jackets, which are available in both lined and unlined varieties.
Authentic, High-Quality Clothing
Our brand is an American icon for a reason: We've been crafting exceptional denim clothing for over a century. Throughout our history, we've outfitted cowboys, musicians, professionals and families with well-made premium clothing. Our shirts and pants are made from top-quality materials in styles that blend classic design with modern accents. You can feel confident that a pair of Levi's® will be a staple of your wardrobe for years to come.
Check Out Our Jean Store Today
Whether you're looking for a versatile jacket for an evening in Denver or a durable pair of jeans for a weekend camping in the Rocky Mountains, you can find the right piece at our denim store. Our authentic American-inspired clothing is comfortable and becomes softer with every wash. Stop by our Cherry Creek store today; the shopping center is just west of Colorado Boulevard next to Cherry Creek Park. Call 303-316-8277 to speak with a Levi's® associate.