Thu 10:00 AM - 9:00 PM
Fri 10:00 AM - 9:00 PM
Sat 10:00 AM - 9:00 PM
Sun 11:00 AM - 7:00 PM
Mon 10:00 AM - 9:00 PM
Tue 10:00 AM - 9:00 PM
Wed 10:00 AM - 9:00 PM
Thu 10:00 AM - 9:00 PM
Fri 10:00 AM - 9:00 PM
Sat 10:00 AM - 9:00 PM
Sun 11:00 AM - 7:00 PM
Mon 10:00 AM - 9:00 PM
Tue 10:00 AM - 9:00 PM
Wed 10:00 AM - 9:00 PM
no levi.com or Levi's retail store returns accepted
More stores near Round Rock
no levi.com or Levi's retail store returns accepted

no levi.com or Levi's retail store returns accepted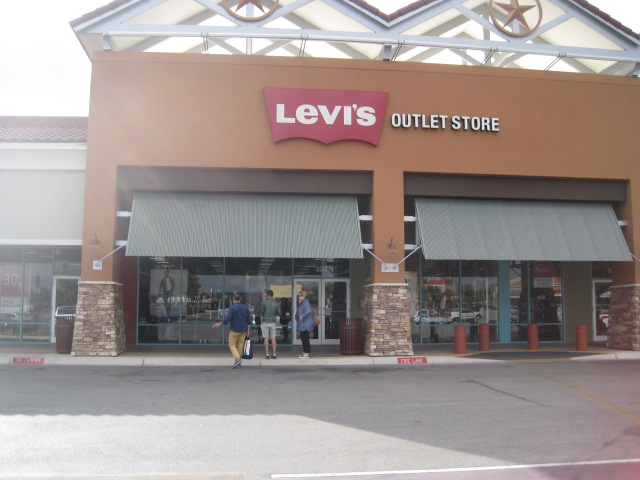 no levi.com or Levi's retail store returns accepted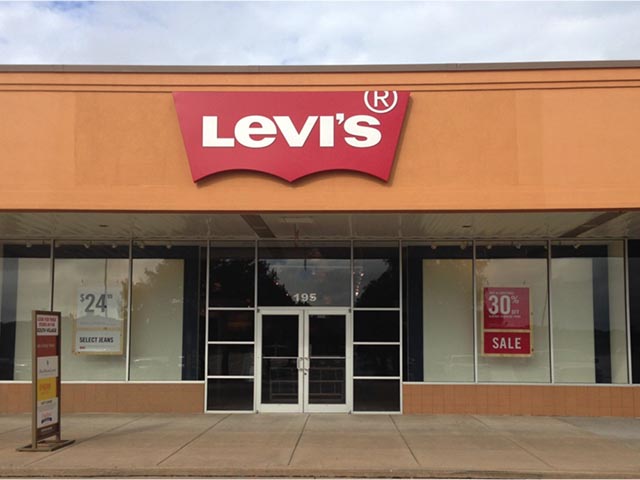 no levi.com or Levi's retail store returns accepted
Levi's® Outlet Denim & Jeans Store at Round Rock
If you're looking for a classic pair of jeans to complete your style, drop by our Levi's® store in the Rock Factory Outlet Center. With our convenient location just off Interstate 35 near North Mays Street, we're an easy and convenient stop whether you are just passing through town or are a lifelong resident of Round Rock, Texas. With the great variety of denim items our jeans store carries, you'll be able to find the perfect pieces of clothing to upgrade your wardrobe.
A Rich Heritage
The iconic Levi's® design was patented in 1853 by Jacob Davis and Levi Strauss. It was the first pair of pants to be reinforced at various strain points with copper rivets, enhancing the rugged durability that denim was first known for. Since that time, jeans have become much more than just durable workpants. There's a pair of jeans for every lifestyle and every occasion, whether you want a comfortable pair to relax in at home or something that can withstand the rigors of hiking a mountain.
Iconic Styles for Every Occasion
Our denim store offers a vast array of iconic jean fits, so you are sure to find one that suits your personal style. Choose from any of our classics listed below to upgrade your wardrobe with durable, versatile clothes:
501® Original Fit
502™ Taper
505™ Regular Fit
541™ Athletic Fit
512™ Slim Taper
Classic Designs for Everyone
Denim is a versatile fabric that is always in style. Whether you're looking for dresses, jackets or shorts, we have them in classic, iconic styles that will spice up your wardrobe. Our store also carries t-shirts, sweaters and joggers so you can stay comfortable and relaxed in your favorite brand.
Stop by Our Store Today!
Our Levi's® store in the Rock Factory Outlet Center is located near the intersection of North Interstate 35 Frontage Road and Bass Pro Drive, making our denim store a convenient stop for everyone. Stop by today to browse our inventory or call us at 512-869-0011 to get directions.