Sat 10:00 AM - 9:00 PM
Sun 11:00 AM - 6:00 PM
Mon 10:00 AM - 10:00 PM
Tue 10:00 AM - 10:00 PM
Wed 10:00 AM - 10:00 PM
Thu 10:00 AM - 10:00 PM
Fri 10:00 AM - 10:00 PM
Sat 10:00 AM - 9:00 PM
Sun 11:00 AM - 6:00 PM
Mon 10:00 AM - 10:00 PM
Tue 10:00 AM - 10:00 PM
Wed 10:00 AM - 10:00 PM
Thu 10:00 AM - 10:00 PM
Fri 10:00 AM - 10:00 PM
This Store Carries
Women's Plus Collection
Boys Collection
no levi.com or Levi's retail store returns accepted
More stores near Grand Prairie

no levi.com or Levi's retail store returns accepted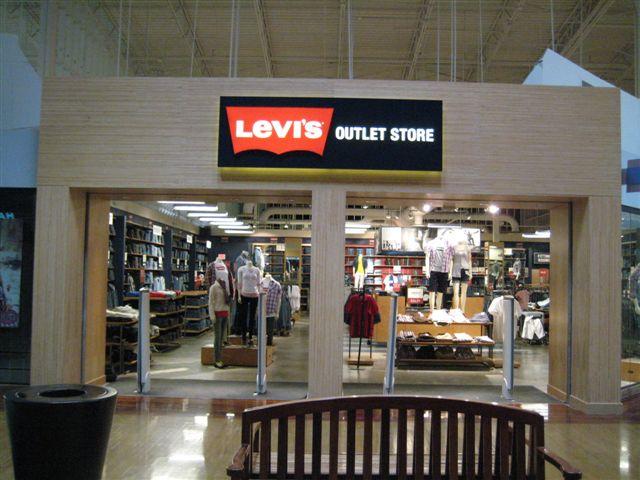 no levi.com or Levi's retail store returns accepted

no levi.com or Levi's retail store returns accepted

no levi.com or Levi's retail store returns accepted

no levi.com or Levi's retail store returns accepted

no levi.com or Levi's retail store returns accepted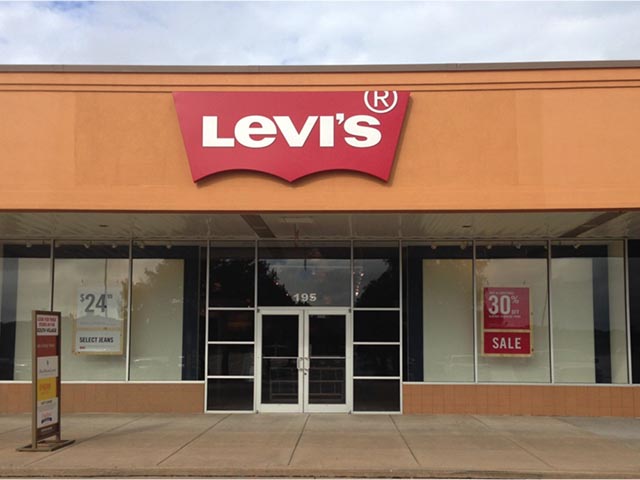 no levi.com or Levi's retail store returns accepted
Levi's® Outlet Denim & Jeans Store at Grand Prairie
Is there anything more suited to the Texas lifestyle than a great pair of jeans? Whether you're working on the ranch or heading to a family reunion, you can build the perfect outfit around Levi's® denim. At our Grand Prairie store, we carry a wide selection of styles and sizes for both men and women. We're located at the Grand Prairie Premium Outlets, just north of I-20, east of the TX-360 interchange. The I-20 Frontage Road and Outlet Parkway both provide easy access to the shopping center. Once you're here, you can find our store on the east side of the building.
Classic Clothing for Men and Women
Levi's® offers a variety of different denim colors and jean styles at our outlet store. Men can choose from classic 501® Jeans, 511™ Slim Jeans, or 512™ Slim Taper Jeans. We carry regular, slim, and athletic fits. For women, we have jeans in a variety of classic and modern cuts, including:
Boyfriend
Super Skinny
Bootcut
High Rise
Straight



We offer Levi's® shirts and outerwear as well. You can even shop our collection of shorts, Western shirts, casual T-shirts, and crewneck sweaters. We also carry Trucker Jackets in both lined and unlined styles.

Style, Durability, and Comfort

There's a reason Levi's® denim clothing has been around for over a century. We craft tough, durable clothes in timeless American styles. Our legendary jeans are made for years of wear and continue to get more comfortable as time goes by.

Find Your Perfect Outfit at Our Grand Prairie Outlet Store

With the wide selection of pants, tops, and jackets we carry, it's easy to create an iconic look that will feel great and last for years to come. Stop by our Levi's® jean store at Grand Prairie Premium Outlets. We'll help you choose the right pieces for a weekend of camping, a day on the job, or a night out on the town. Along with our standard men's and women's styles, we also offer special pieces from special collections. You can call our store or stop by to see these limited-edition outfits. To get directions and store hours, call us at 972-602-9788.