Sat 10:00 AM - 9:00 PM
Sun 11:00 AM - 8:00 PM
Mon 10:00 AM - 10:00 PM
Tue 10:00 AM - 10:00 PM
Wed 10:00 AM - 10:00 PM
Thu 10:00 AM - 10:00 PM
Fri 10:00 AM - 10:00 PM
Sat 10:00 AM - 9:00 PM
Sun 11:00 AM - 8:00 PM
Mon 10:00 AM - 10:00 PM
Tue 10:00 AM - 10:00 PM
Wed 10:00 AM - 10:00 PM
Thu 10:00 AM - 10:00 PM
Fri 10:00 AM - 10:00 PM
no levi.com or Levi's retail store returns accepted
More stores near Grapevine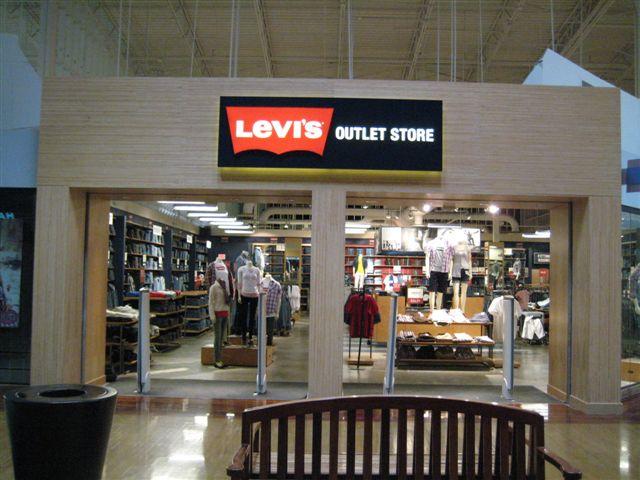 no levi.com or Levi's retail store returns accepted

no levi.com or Levi's retail store returns accepted

no levi.com or Levi's retail store returns accepted

no levi.com or Levi's retail store returns accepted

no levi.com or Levi's retail store returns accepted

no levi.com or Levi's retail store returns accepted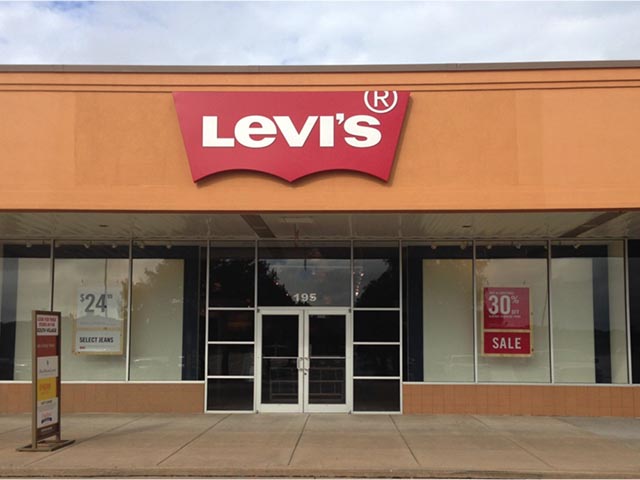 no levi.com or Levi's retail store returns accepted
Levi's® Outlet Denim & Jeans Store at Grapevine
From runway-inspired fashions to rugged work jeans, Levi's® offers top-quality denim apparel and accessories you can enjoy for years. We carry all the latest styles and offer excellent deals at the Levi's® outlet store at Grapevine Mills, the premier shopping destination in Grapevine, Texas.
Outlet Shopping in the Heart of Grapevine
You can find our Levi's® store in the Grapevine Mills shopping center, located just west of Highway 121. Access the parking lot from West or East Grapevine Mills Circle, just off Grapevine Mills Parkway via Stars and Stripes Way. Within the shopping center, our denim store is easy to find by turning left once you come in through the main west entrance by the movie theater.
Full Selection of Levi's® Clothing
The Levi's® outlet store at Grapevine Mills is your source for more than just classic styles. You can find tops, graphic tees, sweaters, jackets and accessories. We carry traditional 501® men's jeans, super skinny styles for women and everything in between:
Athletic fit
Relaxed fit
Bootcut
Overalls
Dresses
MLB® Collection for men and women
Levi's® denim comes in a variety of options from no-stretch to advanced stretch. With the wide array of choices at our Grapevine Mills store, you can find the perfect outfit to stand up to Texas weather all year long.
Large Selection of Denim Apparel for Boys
You can also find Levi's® clothing from our Boys Collection at our Grapevine Mills store. From cargo pants and sueded shorts to corduroy shirts and trucker jackets, we carry comfortable and durable options for boys of all ages. With our traditional, husky and slim styles, it's easy to find the perfect fit.
Choose the Right Levi's® Clothing for Your Lifestyle
From hardworking Levi's® workwear to timeless vintage styles, you can find the right Levi's® jeans, tops, outerwear and accessories to fit your life. Come by our jean store at Grapevine Mills to find a wide selection and great prices. Call us at 972-874-9497 to hear store hours or get detailed directions.