Tue 10:00 AM - 9:00 PM
Wed 10:00 AM - 9:00 PM
Thu 10:00 AM - 9:00 PM
Fri 10:00 AM - 9:00 PM
Sat 10:00 AM - 9:00 PM
Sun 11:00 AM - 8:00 PM
Mon 10:00 AM - 9:00 PM
Tue 10:00 AM - 9:00 PM
Wed 10:00 AM - 9:00 PM
Thu 10:00 AM - 9:00 PM
Fri 10:00 AM - 9:00 PM
Sat 10:00 AM - 9:00 PM
Sun 11:00 AM - 8:00 PM
Mon 10:00 AM - 9:00 PM
This Store Carries
Women's Plus Collection
Boys Collection
no levi.com or Levi's retail store returns accepted
More stores near Concord

no levi.com or Levi's retail store returns accepted

no levi.com or Levi's retail store returns accepted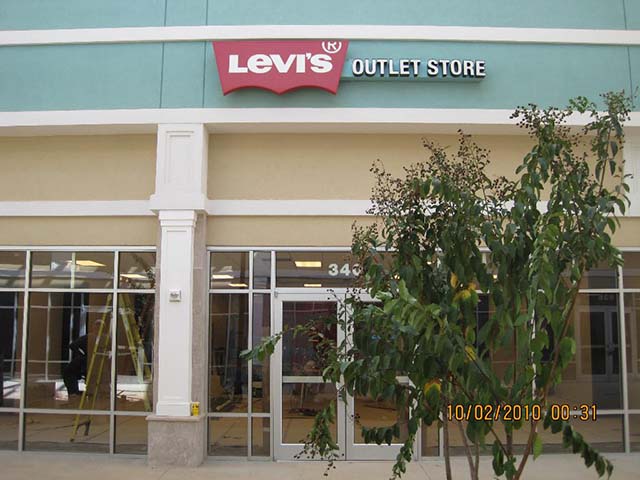 no levi.com or Levi's retail store returns accepted

no levi.com or Levi's retail store returns accepted
Levi's® Outlet Denim & Jeans Store at Concord
Home to more than 200 stores and restaurants, Concord Mills is a unique family shopping and dining destination. When it's time to update your look, or if you just want to increase your style, come into our Levi's® denim store for year-round staples. Located at I-85, Exit 30 and Concord Mills Blvd, we're easily accessible from anywhere in the area. The Concord-Padgett Regional Airport, the Charlotte Motor Speedway, the University of North Carolina at Charlotte and a variety of eateries and accommodations are close by.
Denim for Every Body
Whether you're headed to the Speedway, planning to hike or are hitting the books on campus, Levi's® jeans are the perfect go-to for an iconic American look. Our extended sizes and variety of collections make it easy to customize your closet for style and comfort. Slim cut jeans offer a body-skimming fit and contemporary shape; bootcut jeans make your legs look longer; and our Athletic Fit is made for men who might need a little extra room in the seat, but still want a modern fit.
Laser finishes, classic collections and a wide range of sizes and silhouettes mean you can wear a different Levi's® look every day, and still be comfortable.
Modern Innovation
Levi's® innovation lets us channel styles inspired by the past, while stepping it up with modern functionality and features.
WaterLess™ products use 96 percent less water in the finishing process without losing the softness or classic look of the denim. Levi's® sculpt fabrication lifts and lengthens for jeans that enhance your figure while maintaining comfort.
The iconic original 501® never goes out of style with its non-stretch denim, button fly, 5-pocket styling and straight leg construction.
Visit our Concord Mills Levi's® Store Today
Stroll aisles of our jean store filled with classic denim, contemporary fits, Trucker Jackets, sharp tops and timeless accessories. Update your wardrobe with just one stop. Call us at 704-979-3404 to learn more about our locations and in-stock styles.