Tue 9:00 AM - 9:00 PM
Wed 9:00 AM - 9:00 PM
Thu 9:00 AM - 9:00 PM
Fri 9:00 AM - 9:00 PM
Sat 8:00 AM - 10:00 PM
Sun 8:00 AM - 10:00 PM
Mon 9:00 AM - 9:00 PM
Tue 9:00 AM - 9:00 PM
Wed 9:00 AM - 9:00 PM
Thu 9:00 AM - 9:00 PM
Fri 9:00 AM - 9:00 PM
Sat 8:00 AM - 10:00 PM
Sun 8:00 AM - 10:00 PM
Mon 9:00 AM - 9:00 PM
no levi.com or Levi's retail store returns accepted
More stores near Eagan

no levi.com or Levi's retail store returns accepted

no levi.com or Levi's retail store returns accepted

no levi.com or Levi's retail store returns accepted

no levi.com or Levi's retail store returns accepted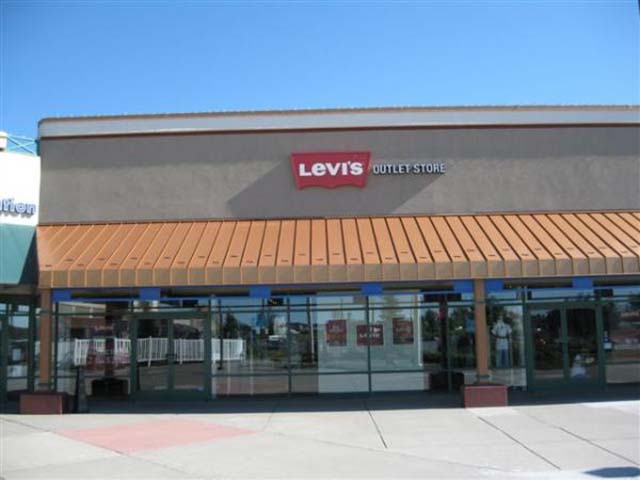 no levi.com or Levi's retail store returns accepted
Levi's® Outlet Denim & Jeans Store at Twin Cities
Whether you've lived in Eagan, Minnesota your entire life or are just passing through town, visit our Levi's® store in the Twin Cities Premium Outlets to stock up on great styles to update your wardrobe with. Located near the intersection of Cedar Avenue and Sibley Memorial Highway, our denim store carries a vast array of classic and modern clothing to match your personal style.
Relax in Maximum Comfort
When Jacob Davis and Levi Strauss first patented denim pants with copper rivets in 1853, they originally intended for the pants to serve as durable work clothes for hard laborers. As the pants grew in popularity due to the incredible, natural durability of denim, the company launched its iconic 501® Original Fit jeans. Today, Levi's® has a huge array of classic styles ranging from 541™ Athletic Fit to 502™ Taper. With so many styles available, the pants have become a staple worldwide.
Classic Designs for Every Lifestyle
Whether you prefer to spend your day relaxing at home or tackling an outdoor adventure, the right pair of jeans can boost your confidence and keep you comfortable. Not only does our jean store carry joggers, shorts, t-shirts, jackets and dresses, but we also supply you with a vast array of jean styles to flatter any body type. Choose from the styles below to find a pair that matches your lifestyle.
Cropped
Straight-legged
Relaxed
Boyfriend
Skinny
Taper
Bootcut
Slim
Stop by Our Store Today!
If you want to find a great pair of jeans that flatters your body type, but holds up well with frequent wear, visit Levi's® in the Twin Cities Premium Outlets to find a pair that matches your preferred style. Located just a short drive from the Minnesota River, our store is an easy and convenient stop for everyone looking to update their wardrobe. Call us at 651-454-1121 to ask questions about items we have in stock or visit us today to check out our inventory.