Tue 9:00 AM - 10:00 PM
Wed 9:00 AM - 10:00 PM
Thu 9:00 AM - 10:00 PM
Fri 9:00 AM - 10:00 PM
Sat 9:00 AM - 10:00 PM
Sun 9:00 AM - 8:00 PM
Mon 8:00 AM - 10:00 PM
Tue 9:00 AM - 10:00 PM
Wed 9:00 AM - 10:00 PM
Thu 9:00 AM - 10:00 PM
Fri 9:00 AM - 10:00 PM
Sat 9:00 AM - 10:00 PM
Sun 9:00 AM - 8:00 PM
Mon 8:00 AM - 10:00 PM
no levi.com or Levi's retail store returns accepted
More stores near Bloomington

no levi.com or Levi's retail store returns accepted

no levi.com or Levi's retail store returns accepted

no levi.com or Levi's retail store returns accepted

no levi.com or Levi's retail store returns accepted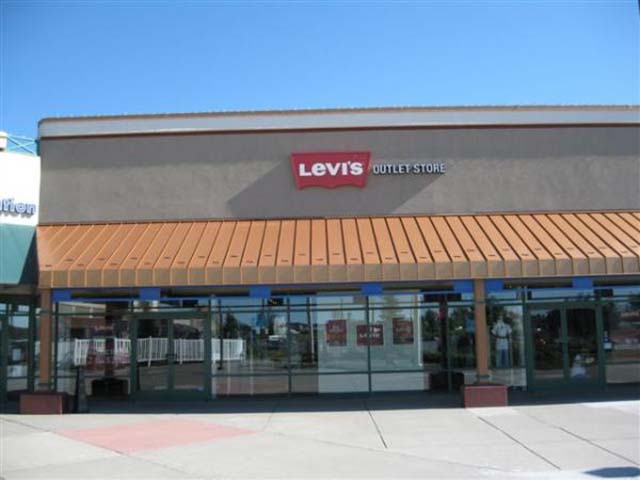 no levi.com or Levi's retail store returns accepted
Levi's® Store Denim & Jeans Store at Mall of America
The Mall of America in Bloomington, MN is home to more than 500 stores. While you're here, make sure to visit our Levi's® denim store on the second level, for classic American styles for the whole family. Located southeast of the interchange for I-494 and Minnesota State Highway 77, the mall is across from the Minneapolis-St. Paul International Airport. Multiple local transportation options make getting to the mall convenient and quick. Approximately 15 minutes from the bustling downtown, it is easily accessed by light rail. Many of the more than 50 hotels within a ten-minute drive of the mall also offer free shuttle services.
Premium Quality, Iconic Style
Levi's® legendary quality blends 21st-century craftsmanship with closet staples that never go out of style. Update your wardrobe with durable cotton denim, iconic silhouettes and a brand that everyone knows and loves. Our jean store has a fit and finish for everyone in the family.
Men can find our 501® Original, Slim Fit or Athletic Fit and more.
Women have Skinny, Straight and Bootcut fits available, and more.
Our Kids jeans have adjustable waistbands and durable constructions.
Talk with our in-store specialists or use our size guides to find your perfect fit.
Year-Round Versatility
Pick up a pair of Levi's® jeans that you love, then choose from a wide assortment of tees, tanks and Western shirts for classic, casual American styling. Add a Trucker Jacket, sweater or sweatshirt for a layered look that can be worn all year long. Check out our WaterLess™, Dockers® and Levi's® Premium collections for an easy look that's all about you.
Visit Levi's® Mall of America Jean Store Today
Whether you're stocking up for school, outdoor activities or everyday living, our Levi's® store has a broad assortment of styles, shapes and finishes to meet your needs. Plus, there's the added advantage of no sales tax on clothing and shoe purchases in Minnesota. Stop by our store or call 952-814-9980 for more information about our inventory and location.