Thu 10:00 AM - 9:00 PM
Fri 10:00 AM - 9:00 PM
Sat 10:00 AM - 9:00 PM
Sun 11:00 AM - 6:00 PM
Mon 10:00 AM - 9:00 PM
Tue 10:00 AM - 9:00 PM
Wed 10:00 AM - 9:00 PM
Thu 10:00 AM - 9:00 PM
Fri 10:00 AM - 9:00 PM
Sat 10:00 AM - 9:00 PM
Sun 11:00 AM - 6:00 PM
Mon 10:00 AM - 9:00 PM
Tue 10:00 AM - 9:00 PM
Wed 10:00 AM - 9:00 PM
no levi.com or Levi's retail store returns accepted
More stores near Tempe

no levi.com or Levi's retail store returns accepted

no levi.com or Levi's retail store returns accepted

no levi.com or Levi's retail store returns accepted

no levi.com or Levi's retail store returns accepted

no levi.com or Levi's retail store returns accepted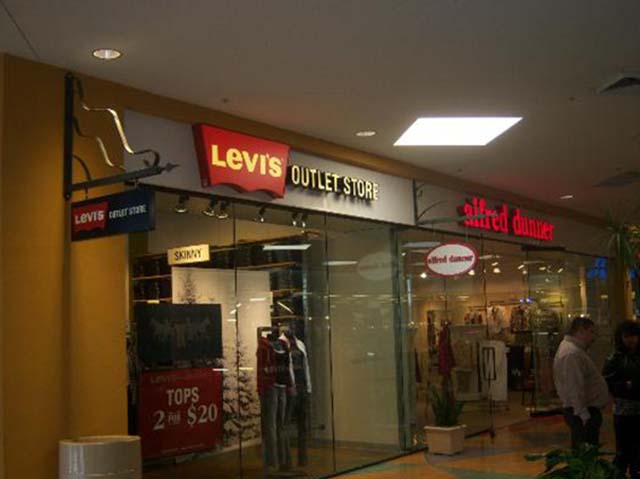 no levi.com or Levi's retail store returns accepted
Levi's® Outlet Denim & Jeans Store at Tempe
Enjoying the Southwest is easy when you're comfortable. For jeans and casual clothing that are easy and iconic, shop Levi's® Outlet at Arizona Mills in Tempe, a town that with an eclectic mix of cultures and attractions. This thriving city in southwest Arizona offers desert hiking trails, Broadway shows, water sports and more, which you can enjoy to the fullest in Levi's® denim.
A Range of Comfortable Styles
Clothes that let you move and breathe are what Levi Strauss & Co. does best, offering non-restrictive shorts, jeans and more for hiking "A" Mountain, kayaking at Tempe Town Lake or visiting the Desert Botanical Garden. Our denim store carries a range of classic styles, from 501® and 511™ Jeans to 711 Tapers and many more, in fits that include the following:
Slim
Skinny
Super Skinny
High Rise
Boyfriend
Bootcut
Straight
Wedgie
Men, women, boys and girls can all browse a variety of clothing here, from crewneck sweaters and tees to hoodies, Western shirts and more. While you're here, grab a Trucker Jacket to pair with just about anything.
A Clothing Revolution
Levi's® started a clothing revolution with its first pair of 501® Jeans in the 1870s. The rugged pants were first favored by laborers for their durability and grew in popularity around the globe during the 1900s. Levi's® is committed to offering the same, lasting value in all its clothing, and today's denim styles are worn by nearly everyone, everywhere.
Visit Our Outlet Store Today
Whether you're attending classes at Arizona State University, sampling local beer at The Handle Tempe or viewing art downtown, do it in clothing that doesn't get in the way. Find your next pair of Levi's® jeans and more at our outlet store in Arizona Mills, at the junction of Interstate 10 and U.S. Route 60. We are on the north end of this indoor mall, across from the movie theater. To check inventory or for more information, contact us at 480-777-1192.