Tue 10:00 AM - 9:00 PM
Wed 10:00 AM - 9:00 PM
Thu 10:00 AM - 9:00 PM
Fri 10:00 AM - 9:00 PM
Sat 10:00 AM - 9:00 PM
Sun 10:00 AM - 9:00 PM
Mon 9:00 AM - 9:00 PM
Tue 10:00 AM - 9:00 PM
Wed 10:00 AM - 9:00 PM
Thu 10:00 AM - 9:00 PM
Fri 10:00 AM - 9:00 PM
Sat 10:00 AM - 9:00 PM
Sun 10:00 AM - 9:00 PM
Mon 9:00 AM - 9:00 PM
no levi.com or Levi's retail store returns accepted
More stores near Chandler

no levi.com or Levi's retail store returns accepted

no levi.com or Levi's retail store returns accepted

no levi.com or Levi's retail store returns accepted

no levi.com or Levi's retail store returns accepted

no levi.com or Levi's retail store returns accepted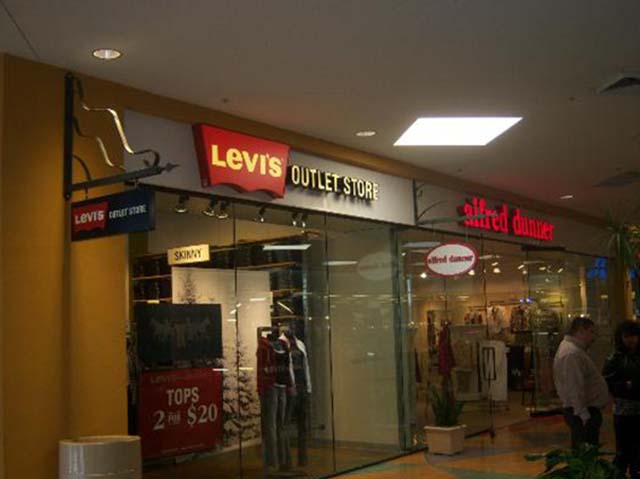 no levi.com or Levi's retail store returns accepted
Levi's® Outlet Denim & Jeans Store at Phoenix Premium
If you want to update your wardrobe with fashionable denim styles that are also affordable, visit the Levi's® store in Chandler, Arizona today. With our convenient location in the Premium Outlets shopping district that sits just off of Maricopa Fairway near Pecos Park, our denim store is in the perfect spot to deliver affordable clothing items to both locals and visitors. Browse our inventory to find the perfect style for you.
A Vast Inventory
Whether you are shopping for yourself or for someone else, our store has a great selection of denim items for you to choose from. Men and boys can choose from comfortable sweatshirts, t-shirts and shorts, while women and girls can stock up on fashionable blouses, skirts and dresses. We also carry a huge selection of jeans for both men and women. From iconic 501 Skinnys to classic 511s, we offer styles to flatter every body type. Choose from the following styles.
Bootcut
Straight-legged
Skinny
Slim cut
Relaxed
Crop
Boyfriend
Flare
Taper
Browse our inventory to find a flattering style in a 311, 711 or 314 fit, among others. You can also find jeans in a vast array of colors, from white to stonewashed to black. At our location in the Premium Outlets, we carry a great selection of iconic styles so you know you can find the perfect one for you.
A Reliable Reputation
Since its foundation in 1853, Levi's® has developed a reputation for producing high-quality denim that is durable, fashionable and affordable. Our dedication to quality has made us a customer favorite, because you know you can trust our products to look great and last whether you wear them to run errands or for a hike. If you want to look stylish while doing the things you love, visit the Levi's® jean store near the major intersection of East Pecos Road and Maricopa Fairway. For questions about items we have in stock, call us at 480-639-1750.