Sun Closed
Mon Closed
Tue Closed
Wed Closed
Thu Closed
Fri Closed
Sat Closed
Sun Closed
Mon Closed
Tue Closed
Wed Closed
Thu Closed
Fri Closed
Sat Closed
no levi.com or Levi's retail store returns accepted
More stores near Tulalip

no levi.com or Levi's retail store returns accepted

no levi.com or Levi's retail store returns accepted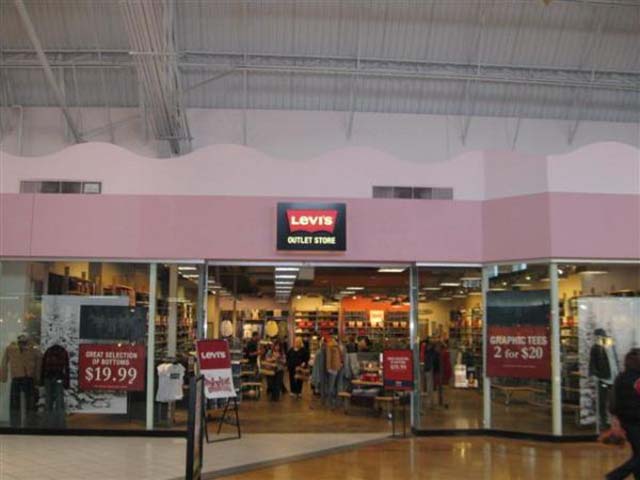 no levi.com or Levi's retail store returns accepted
Levi's® Outlet Denim & Jeans Store at Seattle Premium
Whether you are looking for the latest trends in denim or love the comfort of iconic classics, our jean store at the Seattle Premium Outlets has just what you want, at wallet-friendly prices. Located between Interstate 5 and 30th Ave NE, we are at the south end of the Outlets, near the Tulalip Amphitheatre. Reach us from the north by taking Exit 202 off the freeway and using 34th Ave NE or by using 105th St NE to our south.
Denim That is Always in Style
Denim is a four-season fabric that looks great when paired with everything from tank tops and tees to classic Western shirts and sweaters. Levi's® makes it easy to mix and match fit with wash and finish to give you wardrobe staples for any occasion. Guys, if you love the classic 501™ but want to expand your wardrobe, check out the Levi's® 511™ or 541™. The slim fit 511™ jeans more form-fitting than the Original and have a slightly tapered leg for a more modern silhouette, for all-day comfort and a tailored look. Levi's® 541™ Athletic Fit provides a contemporary look that leaves room in the seat and thighs. The slight shrink in the wash gives it a personalized fit, formed by your body and the way you move.
Affordable Runway Trends
Ladies, does your closet need a facelift? Fill it with the latest denim styles, fresh off the runway and give your wardrobe new life. Do you love the figure flattering high rise? Come in and discover the Levi's® 720™ and 724™. The 720™ is Super Skinny with Tencel™ Lyocell. This soft innovative fabric sculpts and molds your figure for the look of jeans and the comfort of leggings. Try the 724™ for more room in the hips, thighs legs without losing the high-waist look. Visit our jean store for our huge selection of top styles, finishes and colors. Browse our aisles for year round classics and seasonal accessories that can give your wardrobe a style boost. Call us at 360-653-1316 for more information on our inventory selection.