Sun Closed
Mon Closed
Tue Closed
Wed Closed
Thu Closed
Fri Closed
Sat Closed
Sun Closed
Mon Closed
Tue Closed
Wed Closed
Thu Closed
Fri Closed
Sat Closed
no levi.com or Levi's retail store returns accepted
More stores near North Charleston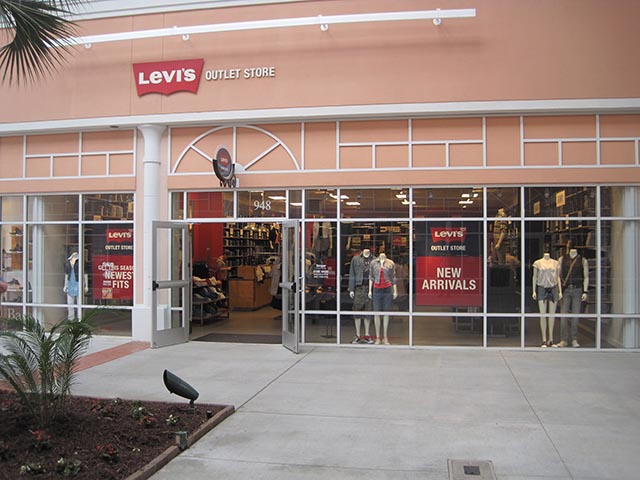 no levi.com or Levi's retail store returns accepted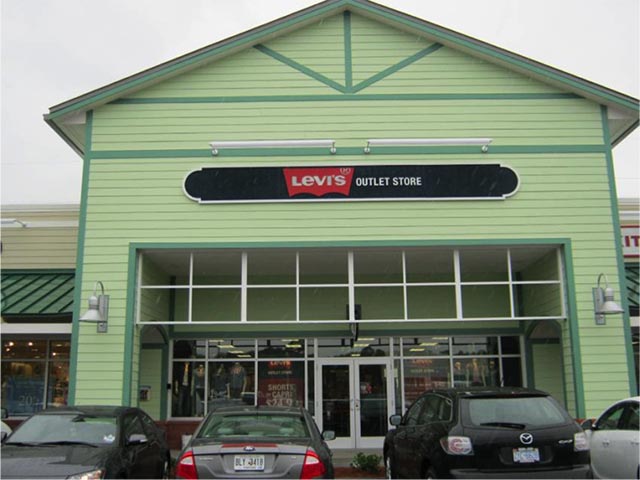 no levi.com or Levi's retail store returns accepted

no levi.com or Levi's retail store returns accepted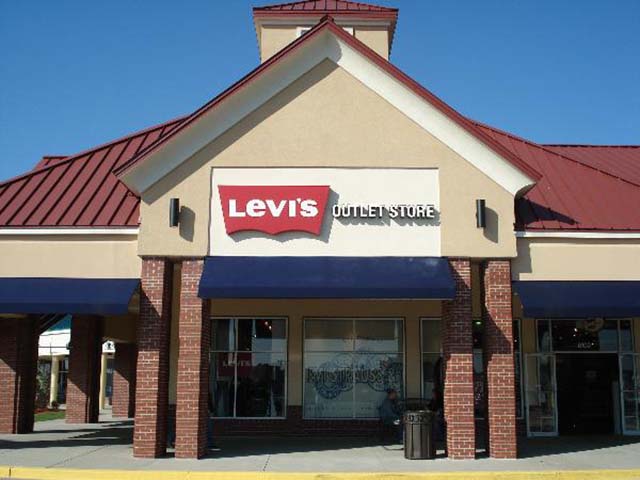 no levi.com or Levi's retail store returns accepted
Levi's® Outlet Denim & Jeans Store at Charleston
Charleston is a multicultural city, known for its wonderful mixture of French, English, West African and Southern cultures, which give South Carolina's oldest city a unique cuisine, music and arts scene. For clothes that will take you throughout the city with ease, shop the Levi's® outlet at the Tanger Outlet Center Charleston. Our denim store is on the north side of town, near Charleston International Airport, Drayton Hall and Magnolia Plantation and Gardens.
Explore Charleston in Comfort
Steeped in history, Charleston offers several monuments, well-preserved colonial homes, The Citadel, Fort Sumter and more for residents and visitors to explore. Do it in comfort and style with Levi's® jeans in a variety of fits, including the following:
Slim
Cropped
Straight
Skinny
Super Skinny
Relaxed
Wedgie
Bootcut
Boyfriend
Ribcage
Whether you're hitting the nightlife scene for some live jazz or taking in a play or another cultural event, pair your denim with additional Levi's® clothing items. We've got a variety of essentials from Western shirts, crewneck sweaters, blouses and more for men and women.
Quality You Know and Love
This city by the shore boasts a variety of land and water adventures, as well as nearby Francis Marion National Forest, a vast wilderness destination for hikers and campers. Depend on Levi's® denim to get you through all of your adventures, as workers across the globe have done for more than a century and counting. Our quality jeans won't let you down.
Visit Levi's® Outlet at Tanger Outlet Center Charleston
Whether you're in town to play tourist and see the sights or live in the area, shop our jean store at the Tanger Outlet Center in Charleston for the latest styles in denim and more. You'll find our mall at the junction of Interstates 26 and 526, close to the North Charleston Fire Museum and North Charleston Coliseum. For details about our store or inventory questions, contact us at 843-566-7143.