Thu 10:00 AM - 9:00 PM
Fri 10:00 AM - 9:00 PM
Sat 10:00 AM - 9:00 PM
Sun 9:00 AM - 8:00 PM
Mon 10:00 AM - 9:00 PM
Tue 10:00 AM - 9:00 PM
Wed 10:00 AM - 9:00 PM
Thu 10:00 AM - 9:00 PM
Fri 10:00 AM - 9:00 PM
Sat 10:00 AM - 9:00 PM
Sun 9:00 AM - 8:00 PM
Mon 10:00 AM - 9:00 PM
Tue 10:00 AM - 9:00 PM
Wed 10:00 AM - 9:00 PM
no levi.com or Levi's retail store returns accepted
More stores near Monroe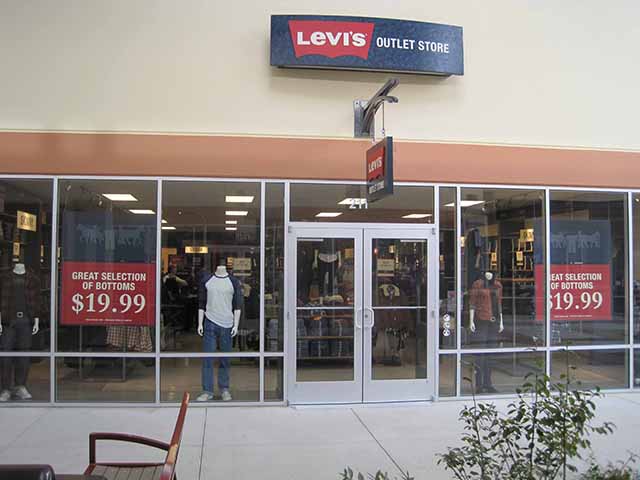 no levi.com or Levi's retail store returns accepted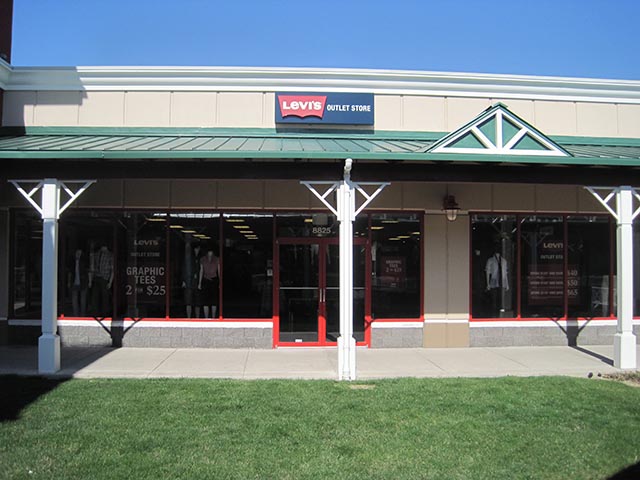 no levi.com or Levi's retail store returns accepted

no levi.com or Levi's retail store returns accepted

no levi.com or Levi's retail store returns accepted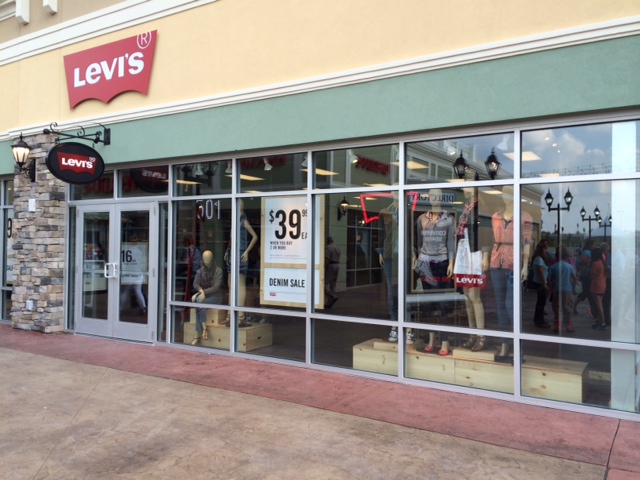 no levi.com or Levi's retail store returns accepted
Levi's® Outlet Denim & Jeans Store at Monroe
Monroe, Ohio is the home of Cincinnati Premium Outlets, a well-known outdoor mall about 30 minutes north of Cincinnati. That's where you'll find our Levi's® Outlet, full of timeless and authentic clothes you can wear all day, every day. From after-work get togethers to backyard barbecues, evenings out with friends and more, our jean store has something for every occasion. Work, play and live comfortably in classic denim and more from the brand known the world over for dependability and style.
Styles and Fits for Every Occasion
Levi's® jeans offer a variety of styles to take you from a baseball game or fishing at nearby Armco Park to a night of gaming, all activities within a mile of our outlet store. Whether you're dressing day or night, our stylists will help you find your style with fits that include:
Straight
Relaxed
Skinny
Slim
Cropped
Boyfriend
Wedgie
Bootcut
Complete your look with a variety of options in Levi's® casual clothing for men and women. Blouses, rompers, Western shirts, crewneck sweaters and more are all available in the classic and modern looks you love. Don't overlook outerwear essentials like our iconic Trucker Jackets that you can pair with just about everything.
Committed to Quality
Levi's® jeans initially were created for workers in the California gold fields, then later became a favorite of industrial laborers in the early 1900s. Today, we continue to craft them to the same high-quality standards. Our commitment to dependability, coupled with unmatched comfort, is the reason people around the world wear our denim.
Visit Levi's® Outlet at Cincinnati Premium Outlets
Shop our denim store in the Cincinnati Premium Outlets for clothing that's clean, classic and comfortable. We are at the junction of Interstate 75 and Highway 63. Get directions, inventory information and more when you contact us at 513-539-7822.