Thu 10:00 AM - 9:00 PM
Fri 10:00 AM - 9:00 PM
Sat 10:00 AM - 9:00 PM
Sun 10:00 AM - 6:00 PM
Mon 10:00 AM - 9:00 PM
Tue 10:00 AM - 9:00 PM
Wed 10:00 AM - 9:00 PM
Thu 10:00 AM - 9:00 PM
Fri 10:00 AM - 9:00 PM
Sat 10:00 AM - 9:00 PM
Sun 10:00 AM - 6:00 PM
Mon 10:00 AM - 9:00 PM
Tue 10:00 AM - 9:00 PM
Wed 10:00 AM - 9:00 PM
no levi.com or Levi's retail store returns accepted
More stores near Niagara Falls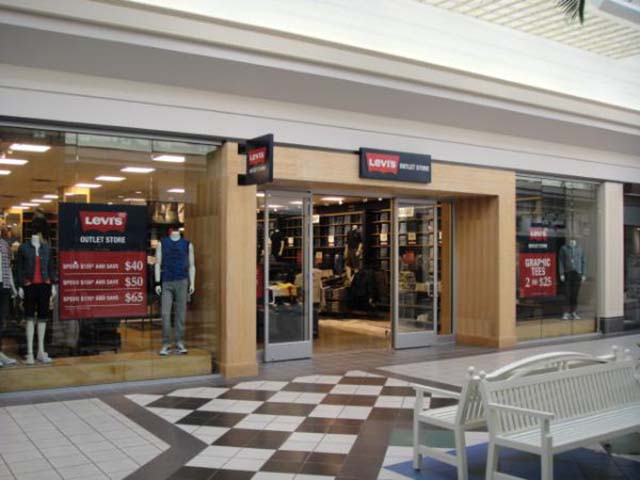 no levi.com or Levi's retail store returns accepted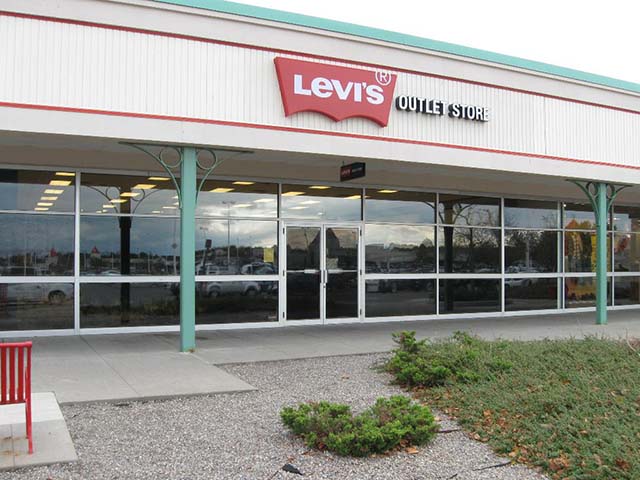 no levi.com or Levi's retail store returns accepted
Levi's® Outlet Denim & Jeans Store at Niagara Falls
Niagara Falls attracts visitors from around the globe. Our Levi's® denim store is close to the airport and just minutes from the world-renowned Falls, making it a quick, easy way to update your closet. Not far from the Canadian border, we're easily reached from Toronto and Downtown Niagara Falls by the Rainbow Bridge, from Rochester via I-490 and from Pennsylvania by I-79. Whichever direction you 're coming from, take I-190 upon your arrival in Niagara Falls and use Exit 22 for access to Fashion Outlets Blvd.
Quality Children's Clothing
Denim can withstand the activities of active, growing kids, from romping on the playground and grabbing a bite, to study dates and hiking. The durable material is easy to clean. For older children, Levi's® 514™ Straight Fit for boys and 711 Skinny Fit for girls may be just what they need. These jeans have the iconic contrast stitching, 5-pocket styling and belt loops of the grown-up sizes but have stretch and an adjustable waistband, giving them room to grow. Pair them with a soft graphic tee or Western shirt and they are ready to go. Add a Trucker Jacket, sweater or hoodie for layered comfort, year-round.
Modern Silhouettes for Everyone
From raw hems and deconstructed styles, to skinny, straight leg and tapered shapes, Levi's® has vintage looks and contemporary finishes for every preference. Levi's® helps you look great on casual Friday and date night. Soft, breathable cotton offers comfort and style while running errands and hanging out with friends. Add graphic tees, tanks and button-down shirts to complete the classic American ensemble. Layer your outfit with a Trucker Jacket and add accessories, from leather belts to ball caps and more, for your one-of-a-kind look.
Convenient Niagara Falls Location
Visit our Levi's® jean store when you want to try the latest denim finishes and fits. Our location at I-190 and Niagara Falls Blvd makes us a convenient stop from virtually anywhere in the area. Call us at 716-297-1321 to learn more about our location and collections.