Tue 10:00 AM - 9:00 PM
Wed 10:00 AM - 9:00 PM
Thu 10:00 AM - 9:00 PM
Fri 10:00 AM - 10:00 PM
Sat 10:00 AM - 10:00 PM
Sun 11:00 AM - 9:00 PM
Mon 9:00 AM - 10:00 PM
Tue 10:00 AM - 9:00 PM
Wed 10:00 AM - 9:00 PM
Thu 10:00 AM - 9:00 PM
Fri 10:00 AM - 10:00 PM
Sat 10:00 AM - 10:00 PM
Sun 11:00 AM - 9:00 PM
Mon 9:00 AM - 10:00 PM
no levi.com or Levi's retail store returns accepted
More stores near Woodstock

no levi.com or Levi's retail store returns accepted

no levi.com or Levi's retail store returns accepted

no levi.com or Levi's retail store returns accepted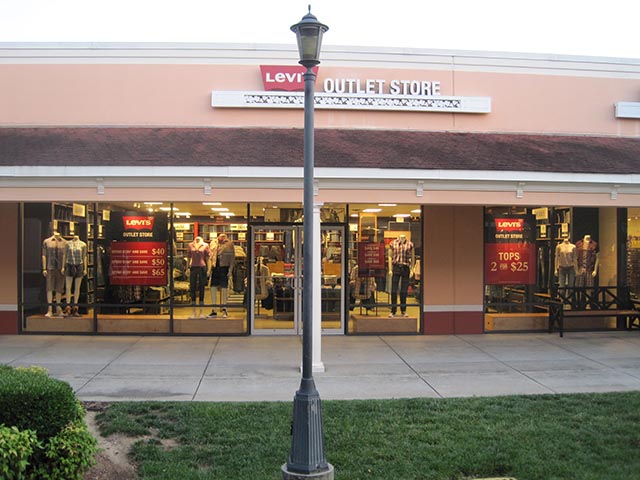 no levi.com or Levi's retail store returns accepted
no levi.com or Levi's retail store returns accepted

no levi.com or Levi's retail store returns accepted
Levi's® Outlet Denim & Jeans Store at Woodstock
Woodstock, Georgia has many recreation spots for families, singles and outdoor enthusiasts of all ages, as well as a Levi's® denim store to help you enjoy your favorite activities in comfort. Whether you're biking, hiking or hosting family picnics at area parks, you'll find dependable clothing that fits your lifestyle at our store in the Outlet Shoppes at Atlanta, which are north of Marietta.
Comfort, Fit and Style
Along with fabrics that let you move and breathe, Levi's® clothing offers a variety of styles to help you keep your look up to date. Whether you're headed for the nightlife of Atlanta or camping and swimming at Red Top Mountain State Park, Levi's® jeans are an excellent choice for any pursuit. Choose from favorite fits that include the following:
Cropped
Wedgie
Boyfriend
Slim
Skinny
Super Skinny
Relaxed
Straight
Bootcut
Along with a range of fits and styles in jeans, we also offer a variety of casual clothing to complete your outfit. Browse our collection of blouses, skirts, rompers, crewneck sweaters, Western shirts and more. Levi's® Trucker Jackets are also available in lined and unlined styles.
Committed to Quality
Levi's® denim is known for its quality, a commitment we have kept for more than a century. Initially created as ultra-rugged clothing that could stand up to rigorous work, our jeans have gained a worldwide following due to our exacting standards. We continue to innovate new styles and fits, but our commitment to quality never changes.
Visit Levi's® Outlet at the Outlet Shoppes at Atlanta
Shop our jean store whenever you need to stock up on old favorites or find new ones. We are in the Outlet Shoppes at Atlanta, at the junction of I-525 and Ridgewalk Parkway, and north of Woodstock Middle School, Woodstock High School and the Towne Lake Parkway. We are in the center of the mall, just inside the west entrance. For store details, directions and more information, contact us at 770-928-2027.