Thu 10:00 AM - 9:00 PM
Fri 10:00 AM - 9:00 PM
Sat 10:00 AM - 9:00 PM
Sun 12:00 PM - 7:00 PM
Mon 10:00 AM - 9:00 PM
Tue 10:00 AM - 9:00 PM
Wed 10:00 AM - 9:00 PM
Thu 10:00 AM - 9:00 PM
Fri 10:00 AM - 9:00 PM
Sat 10:00 AM - 9:00 PM
Sun 12:00 PM - 7:00 PM
Mon 10:00 AM - 9:00 PM
Tue 10:00 AM - 9:00 PM
Wed 10:00 AM - 9:00 PM
no levi.com or Levi's retail store returns accepted
More stores near Alpharetta

no levi.com or Levi's retail store returns accepted

no levi.com or Levi's retail store returns accepted

no levi.com or Levi's retail store returns accepted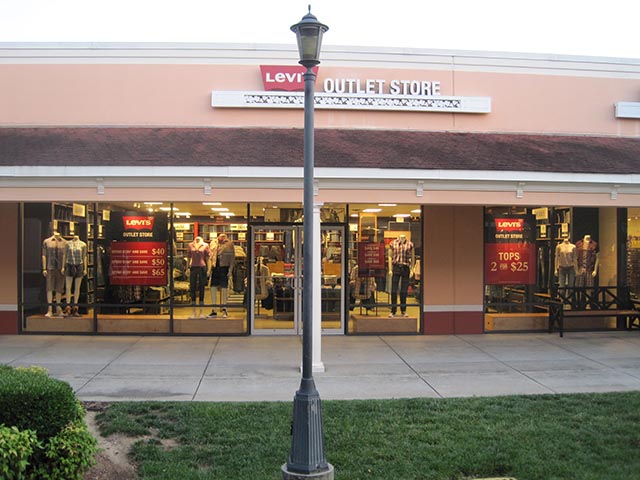 no levi.com or Levi's retail store returns accepted

no levi.com or Levi's retail store returns accepted
no levi.com or Levi's retail store returns accepted
Levi's® Store Denim & Jeans Store at Avalon
Heading east out of Alpharetta you'll find our Levi's® Outlet Marketplace Denim & Jeans Store at Avalon. We stock jeans for the whole family, kiddos through adults. We're conveniently situated at the intersection of Old Milton Parkway and Highway 19. This means you can reach us quickly from just about anywhere around. Stop by our store and see what great styles we have for you.
Practically Perfect
With so many styles, sizes, colors, and finishes to choose from, you can find the jeans that are practically perfect for you. You can go with the iconic 501 button fly, or branch out into something new. We carry such styles as:
Skinny
Super skinny
Bootleg
Relaxed
Slim
Taper
Athletic
Slim
Boyfriend
Straight
We have the right shirt to finish the look as well. Pick up a classic Levi's® western shirt or try a logo tee. Long sleeve, short sleeve, stripes or plaid, our shirts are guaranteed to add the right touch.
Legendary Looks
Even in Georgia you can have chilly nights. Be prepared for the worst with a Levi's® trucker jacket. Trends come and go but the trucker jacket is forever. Your grandad probably had one, and your grandkids will have one, too. Layer a crewneck sweater or hoodie underneath and you'll be as toasty as a June Bug. Or you can buy a Sherpa trucker jacket with the extra warm lining. Either way, you'll be looking good during the big chill.
Fantastic Finds
Come and visit our denim store today. We've got all the jeans, shirts, and accessories you need to revitalize your wardrobe. However you define your look, our sales associates can help you find just the right pieces to polish it off. Just head north out of Atlanta on Highway 19 and you'll run right into us. Give us a call at 678-266-6221 and we'll be happy to answer your questions.