Tue 10:00 AM - 8:00 PM
Wed 10:00 AM - 8:00 PM
Thu 10:00 AM - 8:00 PM
Fri 10:00 AM - 8:00 PM
Sat 10:00 AM - 8:00 PM
Sun 11:00 AM - 6:00 PM
Mon 10:00 AM - 8:00 PM
Tue 10:00 AM - 8:00 PM
Wed 10:00 AM - 8:00 PM
Thu 10:00 AM - 8:00 PM
Fri 10:00 AM - 8:00 PM
Sat 10:00 AM - 8:00 PM
Sun 11:00 AM - 6:00 PM
Mon 10:00 AM - 8:00 PM
no levi.com or Levi's retail store returns accepted
More stores near Loveland

no levi.com or Levi's retail store returns accepted

no levi.com or Levi's retail store returns accepted

no levi.com or Levi's retail store returns accepted

no levi.com or Levi's retail store returns accepted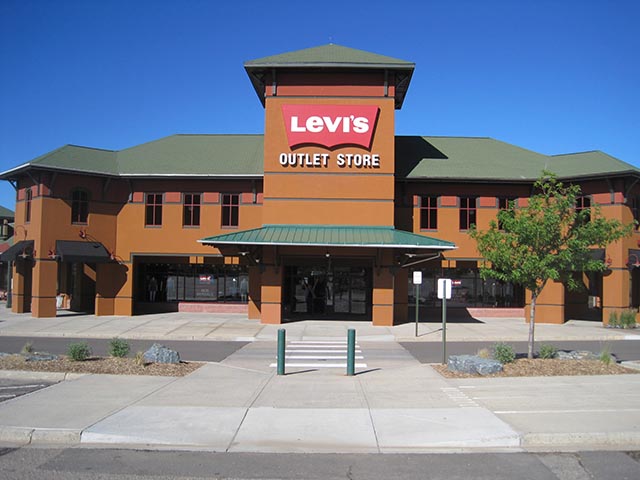 no levi.com or Levi's retail store returns accepted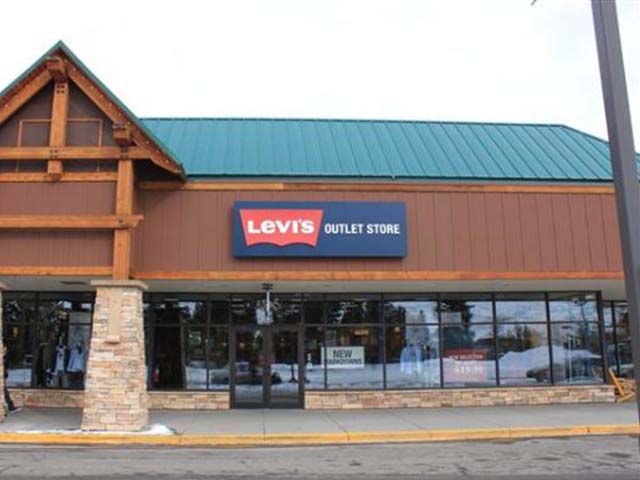 no levi.com or Levi's retail store returns accepted
Levi's® Outlet Denim & Jeans Store at Loveland Relo
There are many fine stores located at the Outlets at Loveland, and it is here you will find the Levi's® Outlet Marketplace filled with exceptional denim jeans. Our selection of clothing is perfect whether you need to dress up for a special occasion or just want something to lounge around the house in. Bring the whole family so that everyone can get precisely what they want in our denim store.
All Your Favorites are Right Here
We have seasonal collections that come and go, but no matter what time of the year you stop by, you can always expect our Levi's® classics to be in stock. Some of our most popular offerings throughout the years include:
501's
511s
512 Tapers
711 Skinnys
501 Skinnys
Our inventory comes in an array of styles, such as skinny, straight, bootcut, slim, straight and more. However, jeans are truly just the beginning. Once you browse our shelves, it will soon become apparent that Levi's® is more than just a jean store. We carry hoodies, sweatshirts and t-shirts for the men. Meanwhile, women can browse through a rich assortment of cute clothing, including deconstructed skirts.
Swing by for Whatever You Have Planned
You will definitely need some resilient clothing when you have a camping trip by Boyd Lake planned. There are also plenty of hiking trails in the area, including Devil's Backbone Nature Trail and the Bobcat Ridge Natural Area. Even if you just plan on going to work in agriculture or manufacturing, our clothing will round out the perfect outfit.
Visit Us at the Outlets
You can find our Levi's® store at the Outlets at Loveland. Take the US-34/Eisenhower Blvd exit from I-25 and go west to the frontage road. Or take Rocky Mountain Ave north to the second roundabout and turn right onto McWhinney Blvd. You'll then see our store on the left. If you need additional directions or just want to see what we have in stock, then go ahead and call us at 970-635-9333.