Thu 10:00 AM - 9:00 PM
Fri 10:00 AM - 9:00 PM
Sat 10:00 AM - 9:00 PM
Sun 10:00 AM - 7:00 PM
Mon 10:00 AM - 9:00 PM
Tue 10:00 AM - 9:00 PM
Wed 10:00 AM - 9:00 PM
Thu 10:00 AM - 9:00 PM
Fri 10:00 AM - 9:00 PM
Sat 10:00 AM - 9:00 PM
Sun 10:00 AM - 7:00 PM
Mon 10:00 AM - 9:00 PM
Tue 10:00 AM - 9:00 PM
Wed 10:00 AM - 9:00 PM
no levi.com or Levi's retail store returns accepted
More stores near Tulare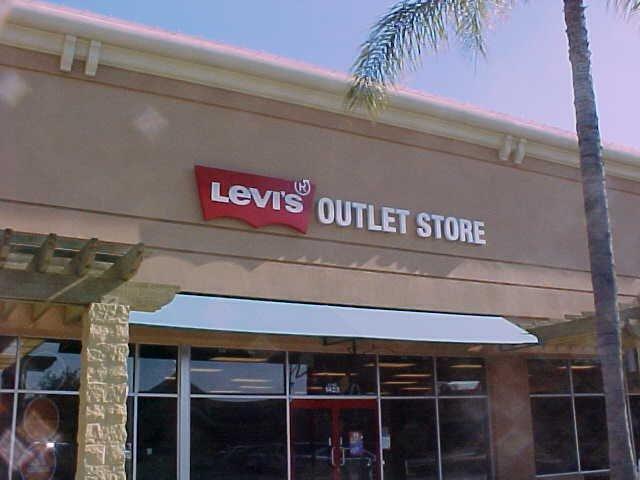 no levi.com or Levi's retail store returns accepted

no levi.com or Levi's retail store returns accepted

no levi.com or Levi's retail store returns accepted
Levi's® Outlet Denim & Jeans Store at Tulare
California's sunny climate lends itself to farming, which is why you'll find agricultural and dairy communities such as Tulare throughout the inland valleys. Levi's® jeans are the preferred clothing of area residents, who know our premium-quality denim is rugged enough to stand up to their hard-working lifestyle. But outside of work, Levi's® clothing is still the best choice for evenings and weekends spent relaxing at home, enjoying family activities or exploring nearby attractions, including Sequoia National Park. When you need reliable, comfortable clothing, visit our Levi's® Outlet at the Preferred Outlets at Tulare.
A Range of Styles and Fits
Levi's® denim has an iconic style that families, workers and area college students gravitate towards. Along with classics like 501® Original Fit Jeans, our denim store carries all the modern looks you love. You'll find a variety of fits for kids, men and women. Styles include:
Slim
Skinny
Super Skinny
Boot Cut
Straight
Relaxed
Complete your look with casual tees and hoodies, or choose an elevated blouse, skirt or crewneck sweater. Because inland winters can be cool, we also carry outwear options, such as our classic Trucker Jacket and more.
Long-Lasting Comfort
You work hard, so you know the value of a dollar. You also know that durable, dependable Levi's® denim is an excellent value because it lasts. Our clothing is also comfortable, as anyone who wears it will tell you. In fact, the longer you wear it, the better it feels.
Visit Levi's® Outlet in Tulare Today
Whether you live in Tulare, nearby Visalia or the wider community, our jeans store is the place to find your favorite styles. Stop by for vintage and modern classics. You'll find us at 1423 Retherford St., Suite D-145, just off the Golden State Highway at East Prosperity Avenue. We're at the mall's south end. For inventory questions and more, contact us at 559-685-8124.