Tue 10:00 AM - 9:00 PM
Wed 10:00 AM - 9:00 PM
Thu 10:00 AM - 9:00 PM
Fri 10:00 AM - 9:00 PM
Sat 10:00 AM - 9:00 PM
Sun 11:00 AM - 6:00 PM
Mon 10:00 AM - 9:00 PM
Tue 10:00 AM - 9:00 PM
Wed 10:00 AM - 9:00 PM
Thu 10:00 AM - 9:00 PM
Fri 10:00 AM - 9:00 PM
Sat 10:00 AM - 9:00 PM
Sun 11:00 AM - 6:00 PM
Mon 10:00 AM - 9:00 PM
no levi.com or Levi's retail store returns accepted
More stores near Tucson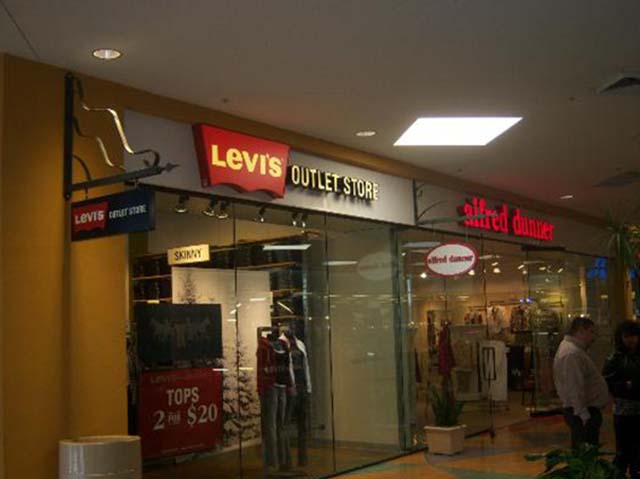 no levi.com or Levi's retail store returns accepted

no levi.com or Levi's retail store returns accepted

no levi.com or Levi's retail store returns accepted

no levi.com or Levi's retail store returns accepted

no levi.com or Levi's retail store returns accepted
Levi's® Outlet Denim & Jeans Store at Tucson
Whether you are looking for a comfortable denim dress for casual occasion, a new pair of jeans for date night or a cozy sweatshirt for lounging around the house, you can find the item you seek at the Levi's® Store in Foothills Mall. Located in the middle of Tucson's shopping district just off of North La Cholla Boulevard, our denim store carries a huge variety of styles to spice up your wardrobe for nearly any occasion.
Find Your Perfect Style
To ensure that you can find the perfect clothing item, we offer a huge variety of products in an array of colors. If you aren't sure about whether the classic 501, 711, 314 or 511 style of jeans looks best on you, trust our expert sales staff to help you make the right choice. Once you've narrowed the fit type down, decide which of the following styles you like best.
Tapered
Flared
Slim cut
Bootcut
Straight-legged
Boyfriend
Skinny
Cropped
Relaxed
In addition to fabulous jean styles, our store also carries shorts, skirts, t-shirts, dresses, joggers and sweatshirts to dress up any wardrobe. Whether you are looking for a gift or trying to find something for yourself, our vast selection ensures that we have the perfect item in stock.
Trust Our Brand
Levi Strauss and Jacob Davis developed our patented jean design in 1853 by adding copper rivets to denim pants to enhance durability. In 1890, the company developed its classic 501 jean style, and our jean store has since earned a reputation for creating durable clothing items that are also fashionable.
Visit Our Store
If you are looking for versatile clothing items to add to your wardrobe, you can't go wrong with a visit to Levi's®. Our location near the intersection of North La Cholla Boulevard and West Ina Street puts us in the perfect place for both locals and visitors to stop by for great clothing items at affordable prices. If you have any questions about our inventory or store hours, call us at 520-797-1037.