Mon-Sat 10:00 AM - 9:00 PM
Sun 11:00 AM - 7:00 PM
Mon 10:00 AM - 9:00 PM
Tue 10:00 AM - 9:00 PM
Wed 10:00 AM - 9:00 PM
Thu 10:00 AM - 9:00 PM
Fri 10:00 AM - 9:00 PM
Sat 10:00 AM - 9:00 PM
Sun 11:00 AM - 7:00 PM
no levi.com or Levi's retail store returns accepted
150th Anniversary of the 501®. JOIN US TO CELEBRATE!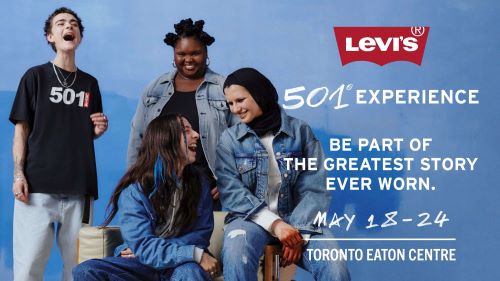 This May, our first-ever blue jean—the 501® Original—turns 150 years old. Don't miss your chance to be a part of denim history!
Levi's® will celebrate the 150th anniversary of the 501® with a special installation on Level 1 of the Toronto Eaton Centre, near the Food court elevator.
Come discover the 501® Experience from May 18-24 with a special photobooth* to be part of the Greatest Story Ever Worn and other surprises for Levi's® App holders.
Enjoy the 501® Experience during these hours: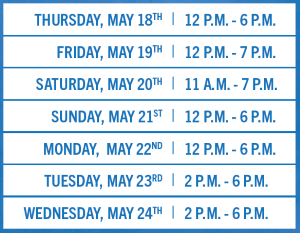 And every May 20, we celebrate the anniversary of Levi's® first-ever blue jeans. Join us in celebrating 501® Day on May 20th at the Levi's® Toronto Eaton Centre. Think music, surprises* and lots of denim.
*Terms & conditions: No Purchase Necessary to Participate. Limit one play/entry per participant. While supplies last.